Kristin Klahn and Joshua Madell successfully complete Midwestern Council Driver's School April 24th.
Kristin piloting a 1985 Chevy Corvette didn't take long to get up to speed Saturday during the school. Each on track session building confidence, awareness, and having previous experience at speed events with a Honda Civic made her one of the fastest cars of the day.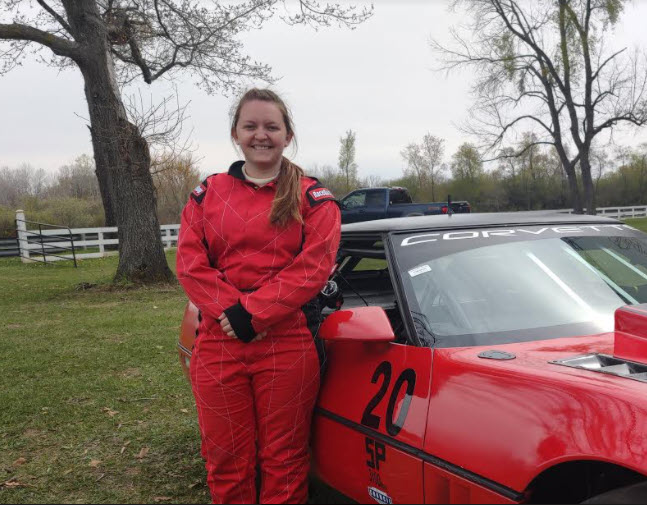 Joshua had a tall order himself driving a high powered GT1 Chevy Camaro. Cold tires on a cold day make for putting the power down a tricky task. Joshua mentioned he could just about spin the tires at will making for some interesting corner exits. Joshua isn't new to racing having a background on the asphalt short track circuits of Wisconsin like Jefferson Speedway.